Navaratri means "Nine Nights" in Sanskrit. This festival is celebrated is celebrated by Hindus all over India with full zeal and enthusiasm for 9 days. The dates of the festival are decided according to the lunar calendar but it is celebrated primarily in March-April as Vasanta Navaratri and in the months of September-October as Sharada Navratri. While the whole of India celebrates this festival in unison, it is more popular in states like – Gujarat, West Bengal, Kerala, Kashmir, Mysore and Tamil Nadu.The Garba of Gujarat and Durga Puja of West Bengal are highlights of Navratri festival in India.
Navratri is celebrated in the honor of goddess Durga who is an impersonation of Shakti (power). The festival celebrates femininity in all its forms. There are several myths associated with the festival including the killing of a demon named Mahishasura at the hands of goddess Durga.
The Nine Forms of Durga
Devi Shailaputri  – Is the first among the Navdurga. Praying to her brings strength and courage. Chanting the name of this devi helps the mind attain composure.
Devi Brahmacharini – is the second form of Navdurga. Praying to this form of Durga awakens our infinite and gives us the ability to not fixate on the mundane.

Devi Chandraghanta – is the third form of Navdurga. Chanting the name of this Devi brings the mind in our control with increased alertness.

Devi Kushmanda – is the fourth form of Navdurga. Praying to her brings out the qualities of creativity and resourcefulness which enables us to fill life with all our tasks.(4th form)
Devi Skandamata – is the fifth form of Navadurga. She is known as the Goddess of fire. The devotees who worship Skandamata shine with divine splendor. Her worship is ultimately conducive to salvation.
Devi Katyayani – is the sixth form of Navdurga. Chanting  Katyayani Mantra removes obstacles in love and  married life.
Devi Kalaratri – is the seventh form of Navdurga. She is the one who puts an end to the evil and the negative.She represents the violent aspect of nature that creates havoc, but at the same time purges the world of its impurities.
Devi Mahagauri – is the eighth form of Navdurga.  Maha Gauri blesses all her devotees by taking away all their past and present sins. One who worships the Goddess in this form is free from all fears. The Goddess provides her devotees, great success, power and destroys all their distress.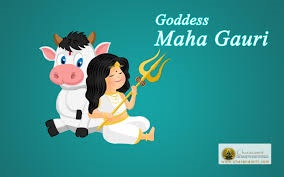 Maha Navami – Devi Durga is worshipped on the ninth day of Navaratri. According to mythological stories, Devi Durga's battle against Mahishasur, the king of demons lasted for nine days. The ninth day is the final day before the Goddess won over the evil with her power and wisdom.
Schedule of Navaratri 2017
Navratri Day 1: 21st September- Maa Shailputri Puja (Ghatasthapana)
Navratri Day 2: 22nd September- Maa Brahmacharini Puja
Navratri Day 3: 23rd September- Maa Chandraghanta Puja
Navratri Day 4: 24th September- Maa Kushmanda Puja
Navratri Day 5: 25th September- Mann Skandamata Puja
Navratri Day 6: 26th September- Maa Katyayani Puja
Navratri Day 7: 27th September- Maa Kalaratri Puja
Navratri Day 8: 28th September- Maa Mahagauri Puja
Navratri Day 9: 29th September- Maha Navami
Navratri Day 10: 30th September- Vijayadashami
You can also check: All That You Need To Know About Nuakhai
———————————    HAPPY NAVARATRI   —————————————-
Contributor -Priya Agarwal