From spectacular mountain ranges, breath-taking cliffs, sparkling emerald lakes, amazing forests, thundering waterfalls, dreamy ancient towns perched on high cliffs, mesmerizing parks…. the world is full of diverse destinations that are waiting to be explored. With globalization, it has now become quite easier to travel from one place to another.
"Take every chance you get in life, because something only happens once".
But with so much diversity all around, one gets perplexed about which places to visit and what activities to prefer at that place to make the trip more memorable. So here I am listing down the top seven places that you should visit around the world once in your lifetime, so as to enrich your travel experience.
Siemp Reap, Cambodia
Someone has said that to explore the real beauty of the place you need to actually visit it and this holds true for this amazing place in Cambodia. With Temples being the best attraction of the place, there will be no doubt in saying that Siemp Reap is the gateway to explore the ancient world. From jungle adventures to vibrant culture to great nightlife, this place has so much to offer.
Things To Do: Banteay Srei Butterfly Centre, Me Chrey floating village, Angkor Archaeological Park, Angkor National Museum, Beng Mealea, Angkor Silk Farm, Neak Pean are some of the beautiful places that one can visit.
Oia, Santorini, Greece
Boasting a spectacular view of the Palea volcano, Nea Kameni, and the island of Thirassia, Oia is indeed the most beautiful of all the picturesque villages of the beautiful Greek island of Santorini. With breathtaking blue-domed churches and traditional stone houses, people are sure to enjoy its quaint beauty by exploring the narrow streets of the place.
Things To Do: Take a Sailing Tour Across the Caldera, Enjoy a Swim in the Ammoudi Bay, Visit Oia's Charming Churches, Sunbathe at Baxedes Beach.
Palawan Island, Philippines
Teeming with exotic wildlife, quaint fishing villages voted as the world's most beautiful island more than once, Palawan is certainly a slice of heaven on earth. Sugary white sandy beaches, sparkling water and the tranquil beauty of jagged cliffs protruding out of sparkling turquoise waters, Palawan makes a perfect destination for the beach lovers.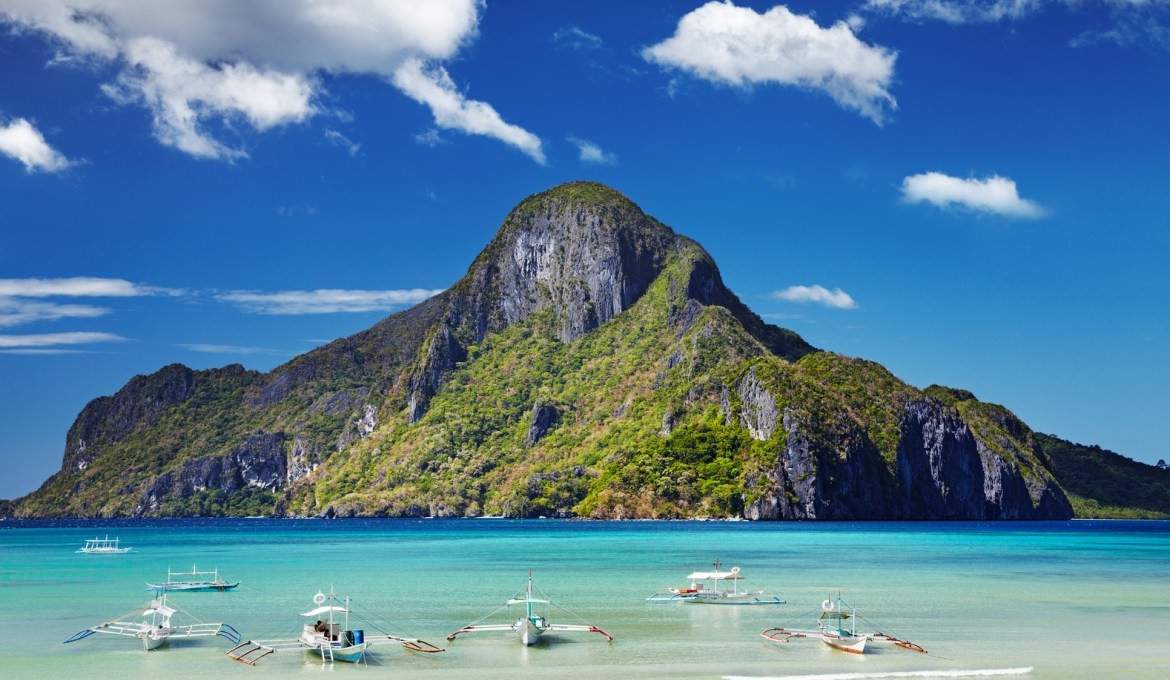 Things To Do: Ugong Rock Adventures, Scuba Diving in El Nido, venturing over to Port Barton, Exploring Tabon caves, underground River and Baker's Hill will make the experience a lot more cherishing.
Lhasa, Tibet
Being a center of the Buddhists of Tibet for over a millennium, Lhasa is generally referred as a majesty on the roof of the world.  With the whitewashed old Tibetan quarter continuing to preserve the essence of traditional Tibetan life, the first glimpse of the red and white Potala Palace is sure to give you goosebumps.
Things To Do: Visit the Jokhang teTemplePotala Palace, Sera Monastery, Norbulingka summer palace, Drepung Monastery, get amused by visiting Lhasa Amusement park or attend the royal music at Langma Opera.
Rome, Italy
Being the dream destination of every person, Rome is indeed one of the most beautiful places in the world where you can walk on the road without any fear. Haunting ruins, awe-inspiring art and vibrant street life, Rome has so much to offer. With it's breath-taking monuments, small town charm and world renowned cuisine, Rome is a fascinating place that has inspired people to visit it for millennia.
Things To Do: Gaze at the Architectural Marvel the Pantheon, get lost in the cobblestone Centro Storico streets, explore the Vatican and Its Museums or you can enjoy a bird's eye view from Gianicolo Hill.
Abu Dhabi, UAE
From world's largest hand-loomed carpet, the fastest roller coaster, the tower with the greatest lean, shifting sand dunes and cool oases to the largest cluster of cultural buildings of the 21st century, Abu Dhabi holds something for every traveler. Abu Dhabi offers cool opportunities to understand the Emitrates history through museums, exhibitions, tours and food. Abu Dhabi was recently named the safest city in the world by Numbeo's Safe City Index.
Things To Do: Visit Sheikh Zayed Grand Mosque, amuse yourself at the YAS waterworld or enjoy a thrilling experience at the Ferrari World.
Cairo, Egypt
Enlighten by the history and culture, Cairo is filled with breathtaking historical sites and a vibrant night life. Letting the visitors to get a glimpse into Egypt's history and experience the culture first-hand, Cairo attracts countless numbers of tourists from across the globe. With Pyramids being the main attraction, a visit to Cairo will put you deep into Arab culture.
Things To Do: Visit the Pyramid of Khafre, Pyramid of Khufu, Queens Pyramids of Giza. Others sight that one should not miss while in Cairo are Sakkara, Memphis, Giza Necroplis and Cairo's museum.
The beauty of these places will surely add up to your travel memories making them cherishable forever.
"We travel not to escape life, but for life not to escape us"
You can also check Best places in nearby Banglore
Contributor: Sangeeta