In colder climates, eating locally through the winter can be downright challenging. But we have the good news for you – Every meal does not necessarily have to be ruled by potatoes and onions until April. With a bit of advanced planning and creativity, it is possible to eat fresh fruits and vegetables with plenty of nutrients and flavor all winter long.
Bringing to your knowledge, winter is also the season to improve on your immunity. During these months people feel hungrier and the body mechanism works such that food is digested better. This helps providing nourishment to the body.
Winterizing your diet can be healthy — and tasty —if you add these 5-favorite cold-weather foods to your diet.
Pomegranates
It's juice is rich in antioxidants (more so than other fruit juices)—just a cup daily might help to keep free radicals from oxidizing "bad" cholesterol and can reduce the risk of some cancers such as prostate and lower the risk of heart disease. The edible seeds of a pomegranate are the real fruit of this dry-climate-grown produce.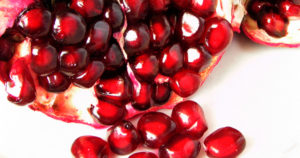 Cabbage
It is low-cost and versatile, being a perfect vegetable to stock in your kitchen this winter. Cabbage can be used in a variety of ways. Add chopped cabbage to a stir-fry, soup, or salad. Wrap your favorite vegetables in a cabbage leaf for a delightful stuffed-cabbage meal. Cabbage makes a great addition to any meal, as it is very low-calorie and low-carb with just 22 calories and 5 grams of carb per cup.
Citrus
The tang and sweetness of citrus fruits is most desirable. Citrus fruits such as oranges, grapefruits, lemons and limes provide refreshing flavors during dull and cold winter months. Citrus fruits are a great source of vitamin C. They also contain potassium, a nutrient lacking in diet which is important for electrolyte balance. A juicy grapefruit is a perfect 100-calorie snack that contains 4 grams of fiber. Fiber can help stabilize blood sugar and cholesterol levels and keep your hunger satisfied.
Potatoes
These are the king of food that contain several beneficial nutrients. They are an excellent source of immunity boosters. Try adding spices such as cinnamon and ginger to give your potato a tasty boost. Sweet potatoes also pair deliciously with baked apples and heart-healthy nuts, such as walnuts.
Root Vegetables
These vegetables like beets, carrots and turnips can withstand the cold, hence easily available as fresh produce.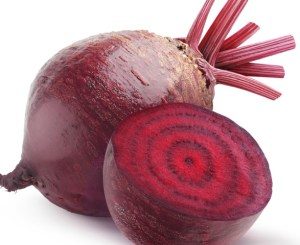 Keep Healthy This Winter
The cold weather can interrupt your workout routine and can even send you on a lethargic mood, overeating due to stress and boredom. Include proteins as well as carbohydrates in your diet. This will help you calming your brain chemical and fight hunger pangs.
Pay attention to your lifestyle, too. Staying up late, working at night, eating at irregular times can all affect the digestive system and thus compromise the immune system. This year spend winters staying warm and healthy.
Also Check out: Top 10 Tips to Stay beautiful this Winter